Tourist attractions can be really expensive. Once you have paid all the entrance fees to the things you want to see, you can easily spend your entire trip's budget just in one day!
So on our most recent trip to Hong Kong, we wanted an alternative to visiting The Peak – the observation platform sitting at the top of Victoria Peak, which boasts the most spectacular view of Hong Kong and beyond.
(I am just kidding, with all that smog it was hard to see anything 'beyond!)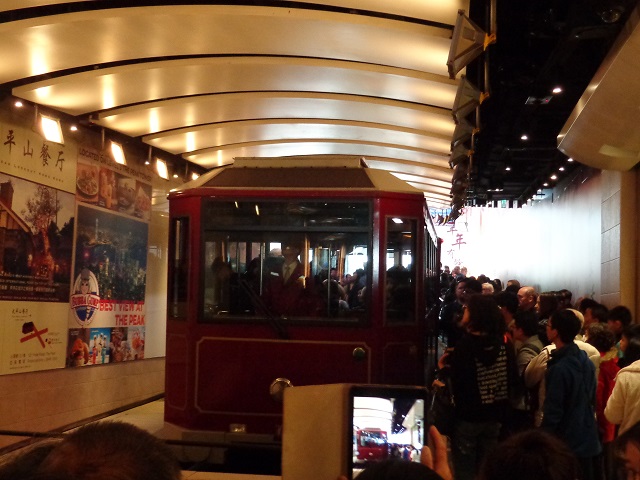 Getting up to the Peak
At the ticket desk, they assume most people are there to buy a 'Sky Pass'. A return peak tram sky pass costs HK$88 (GBP9 or AUD16 at the current conversion rates) – which includes entry to the sky observatory (Sky Terrace 428), and return trip on the tram.
However, to save a bit of money, you can specifically ask for just a return tram ticket, which cost just HK$45 (GBP4 or AUD7). Alternatively, get a one way ticket for HK$32 (GBP3  or AUD5) and descend via one of the hiking paths.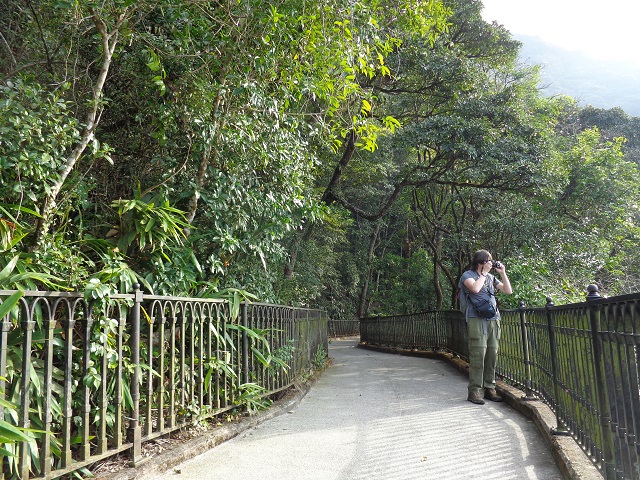 What about the view of Hong Kong?
Correct. I haven't addressed the view. If you don't get up to the observation deck, then what's the point of getting all the way to the Peak and not see this famous view of Hong Kong harbour?
Don't worry. There is a way, and it's free.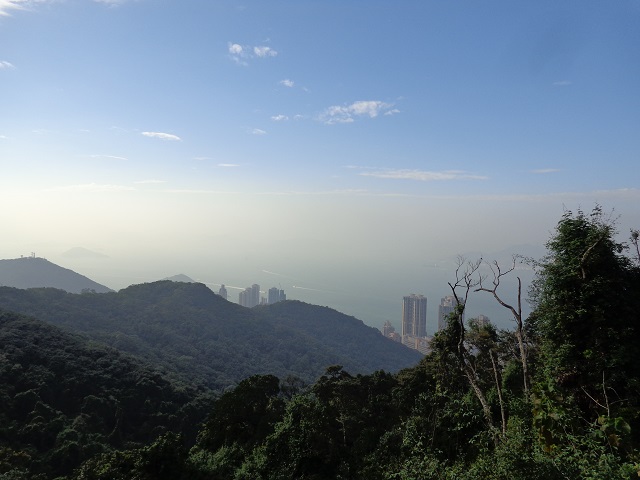 Once you have got yourself up to the Peak and have had a great look at the shops, visit the information cabin near a model of the Peak Tram. In the cabin are several maps of walking paths on this hill, one of which is the Peak Circle Walk.
This path pretty much circles the perimeter of the peak, giving you a 360 degree perspective of the hill's surrounds.
The best thing, is at one point, you'll come across a small section of the walk facing the harbour, and the view you get at this point, is equally spectacular as the one you'll get on the Sky Terrace.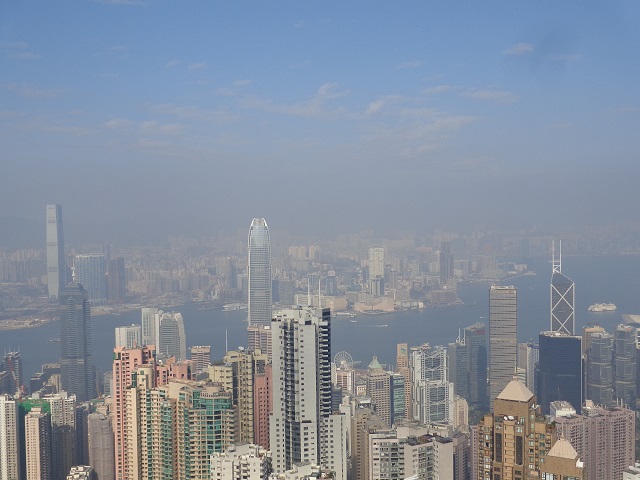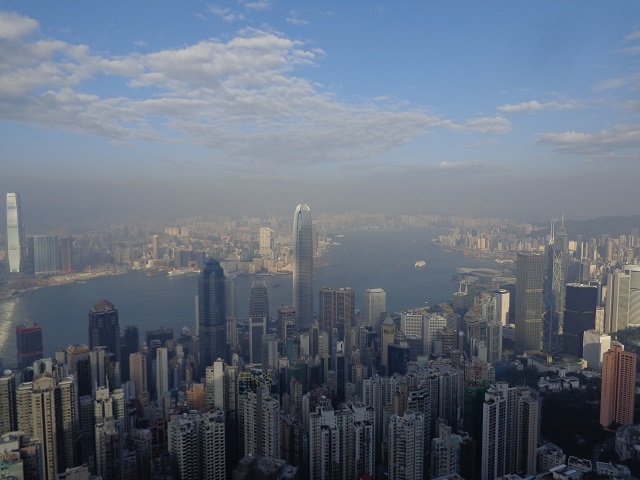 Getting down back to earth
If you've bought a single ticket for the tram, you'll get the opportunity to walk back down. The descend is quite steep so make sure your knees can handle the stress. There are two routes you can take, and the shorter route is the more steeper option, just something to keep in mind.
Get a map from the same information centre at the top of the Peak near the model tram.
The best thing about walking back down is that you get some peace and quiet (not too many people walk this way) and you'll continue to get small glimpses of Hong Kong harbour along the way.
Happy travels!