It never occurred to me to travel otherwise. In Europe, where the option for rail travel is good and (mostly) reliable, it is my first choice of transport when I am roaming around the continent.
However, it wasn't until I was helping a friend about their European itinerary did I realise not many people know rail travel is the best option in Europe, especially those from Australia.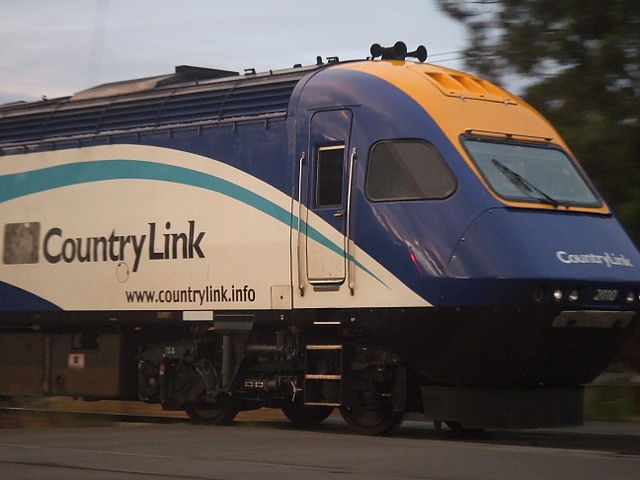 Understandably, as rail travel in Australia is an absolute nightmare, unless you have done some independent travel or have friends and family in destinations with better rail connections, you would automatically look at air connections more than rail as that's how we have to get around the major cities in Australia.
And that's why I decided to dedicate a post about rail travel in Europe.
Why should you travel by rail in Europe?
Well, why should you travel by rail anyway? I know it is horrible travelling by rail in Australia – the trains are slow, infrequent and not super comfortable. I know. I experienced it getting from Sydney to Coffs Harbour. The distance is 550Km, and it took a 8 hours for CountryLink to get to.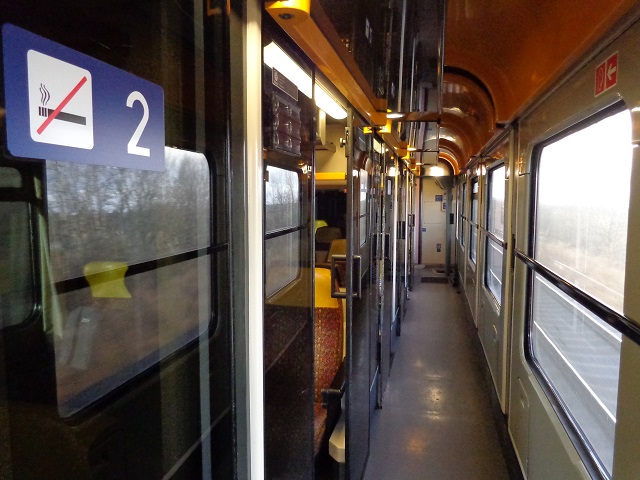 Because it's fast and convenient
An equivalent of travelling over the distance from Sydney to Coffs Harbour on a German ICE will only take approximately 3 hours, with stops in between, and that's not even the fastest train in Europe at the moment.
When you travel by rail, you get on a train around a city centre and you get off the train in the next city centre (or nearby) – without the need for airport transfers, waiting for security checks and wait around for boarding.
Yes, flight may only take you one hour, but many people forget that one hour's flight can stretch to a 4 hour travel time if you count getting to the airport, queues at customs and wait around the boarding area!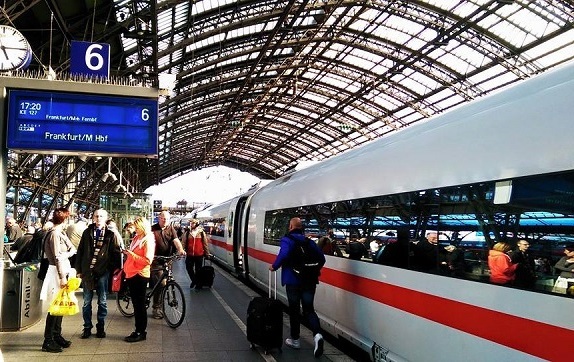 Because there's so much to see over land
Europe has long had a history of good rail travel, and the connected borders of the European Union (let's hope it'll remain the same in the next ten years) means you can do plenty of cross border journeys easily.
Travelling over land means you can take in the sights in between, the country landscapes and the small picturesque towns and villages that you wouldn't otherwise see by air.
Travelling over land also means you can visit these small towns and villages should you wish without having to rely on being near an airport. Hop off, enjoy a stroll through town and hop back on the next train. Easy.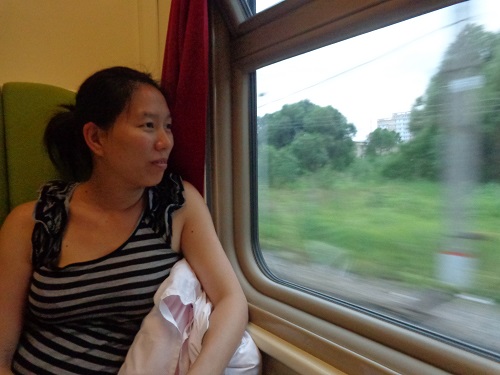 Because rail travel can be cheaper
There are ways to get cheaper travel on trains. (Once again, when comparing don't forget to count in travel and time costs to air travel) Not only are there travel pass schemes (such as Eurail Passes) for travellers, countries like Germany offer group travel offers that benefit any groups of more than 2 people to travel at a discount if they are all travelling together.
More on this later.
Because it's healthier to travel over land
All that air pressure! You won't get that on a train!
There's a lot more room to stretch your legs and arms on a train. You can move around the carriages, visit the dining car for a drink. Larger loos too!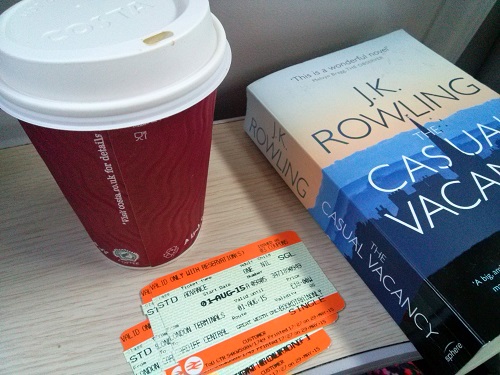 How do I plan my rail travel itinerary?
People do itineraries differently. Being rather old fashioned, I always start with a map.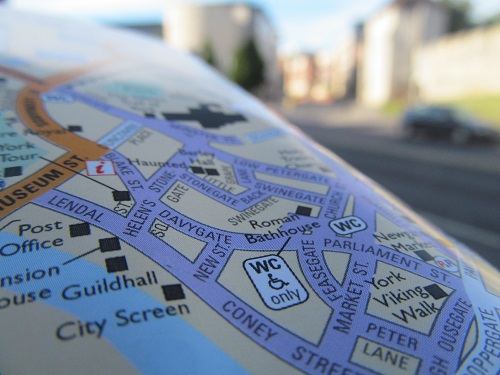 The old fashioned way: use a map
Get yourself a good map – for most of the digital generation, you'll probably load Google Maps straight away and that is ok. Rail links are often shown on maps and all you have to do, is to join the dots!
First list all the places you want to visit, locate them on the maps. Then, workout the most logical way of getting around. To save time and money, you should avoid zigzagging and backtracking. Work out the most logical route in a circular or linear fashion, from your port of arrival to the port of departure.
Then, check your rail station options.
Here are some great links to rail network maps you can utilise:
Voyages SNCF Network Map (France and surrounds)
Utilise available technology
Another great way to plan your itinerary is utilise the rail network maps of the different countries you are visiting. Or, if you are using a Eurail Pass, they should have provided you with a rail network map to give you an idea of where you can travel to.
What I love is using the Google Maps function – route planner – where you can find out transport options and times from one place to another.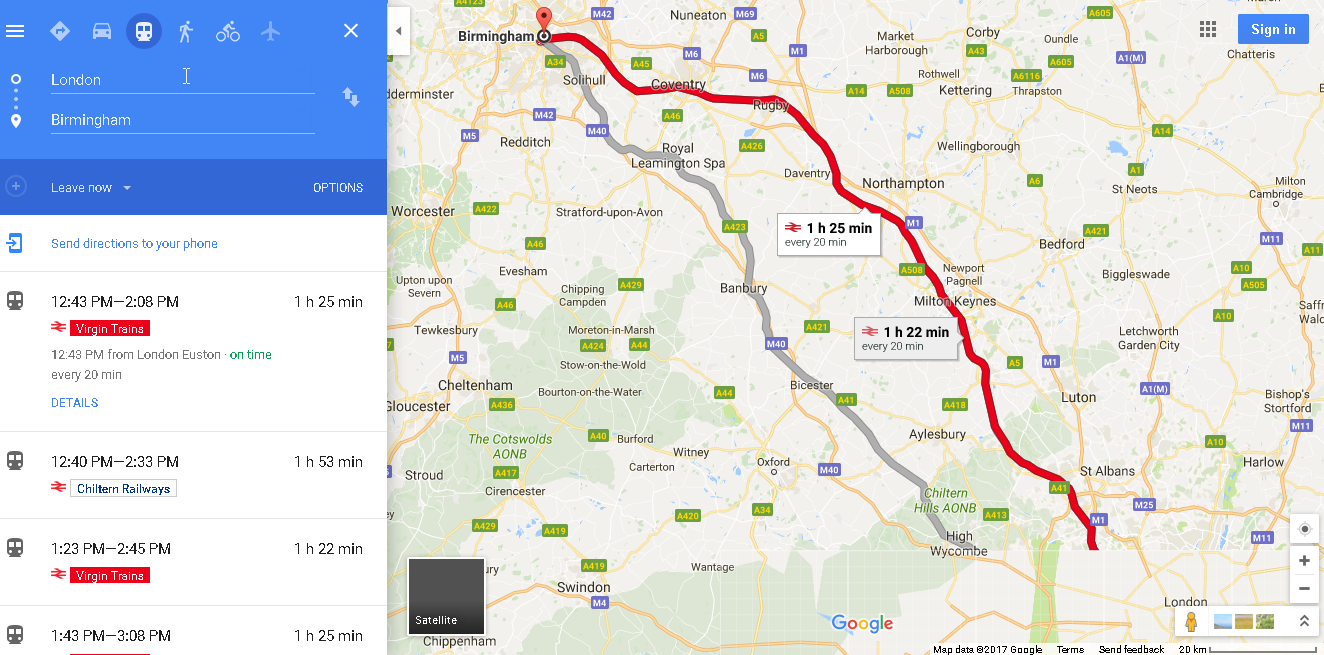 I often use this function to work out train times and the duration of travel time to plan my itinerary, as well as whether there are any options to stop somewhere interesting in between!
Other useful planning resources
Seat61 – fantastic website dedicated to rail travel in the world. Especially useful if you are the sort of person who would like to see what the trains actually look like before you go (there are images of trains and seats).
Rome2Rio – A website that helps you understand the transport options available from anywhere to anywhere in the world, as well as estimated costs for your journey
Remember you don't always have to go point to point. If you are travelling and time is not a constraint, why not give some of the smaller places along the way a visit?
Should I buy a rail pass or individual tickets?
While the rail passes such as Eurail Pass sounds like a fantastic offer (and they are, I am not arguing otherwise), sometimes is it worth looking at single ticket options.
The decision is based on when you want to travel, how far in advance are you planning to travel, how flexible or rigid your plans are and whether you are likely to change/cancel your plan along the way.
Most of all – how much are you willing to sacrifice for getting the best price?
When should I look at individual ticket options?
If you are planning ahead in advance, know exactly where you want to go to and when, and don't really need the flexibility that comes with a rail pass, it can be cheaper to buy individual tickets than a rail pass. Most rail network offer advanced purchase tickets for a much cheaper price, if booked a month ahead in advance!
You should also consider individual tickets if you are likely to be staying in one spot for more than 2 days in more than 2 destinations along the way (hence, don't need the unlimited travel option of a rail pass).
Also, national rail services may have discounts on weekends and group travel that can benefit you. I am going to use Deutsche Bahn as an example as I am most familiar with them.
Deutsche Bahn, the German rail, offers discounts for weekend travel – for EUR40 (last I checked) you can travel as much as you want, as far as you want on a weekend day, on the regional trains (so, no fast trains). This is perfect for those who doesn't mind getting to places later and wish to visit and stop by smaller places along the way.
There's also group travel – for one single fare, you can buy a ticket for 3-5 people and share the cost as long as you are travelling together on that journey the whole way. There are also additional discounts for groups 6+!
I am pretty sure there are similar discounts on other rail networks, and you'll save a lot of money by asking a local about it.
When should I consider rail passes?
Rail passes are great if you want plenty of flexibility on your trip, have a tendency to change routes or plans last minute and are likely to use a train everyday, and are travelling long term and moving around all the time.
When you use a rail pass, you may still be required to pay for a reservation fee if you want to use the express train services. So you'll get better value if you are travelling on regional trains that doesn't require seat reservation and using the pass to visit little places along the way on a hop on and hop off basis.
Is Eurail the only rail pass option?
No, Eurail is not the only rail pass option. Eurail is a company that sell rail passes just like any other travel agency. Depending on the countries you are visiting you may benefit from their own rail pass scheme or through an additional supplier such as InterRail (although, essentially the same company as Eurail).
Examples of alternative rail pass schemes are:
Swiss Travel Pass – for travels in Switzerland only, pass holders get public transport in major cities included.
German Rail Pass – for travels in Germany only, with discounts to attractions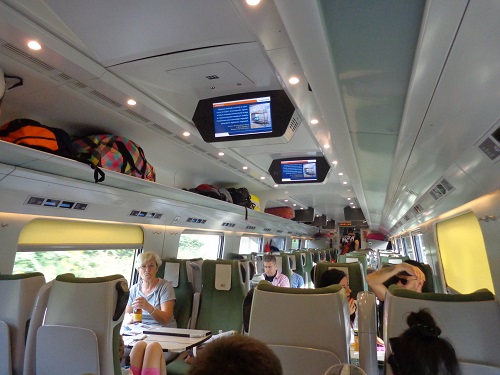 What else should I consider?
Consider your travel time
Like everywhere else, there are peak and off peak travel times for rail travel. Some tickets are limited to travel during off peak times when you are not clashing with the local working traffic, or if you are planning long rail trips, then you are better off getting the earliest possible train to avoid wasting your day.
Always check the time tables before you travel
Even if you want to play it by ear, you should have an idea of the frequency of trains you want to take to your next destination to avoid wasting time waiting around the station, or completely missing the train all together!
For example, say you want to travel tomorrow but don't know exactly when you want to go, then at least look up the train times to find out if the trains depart every 30 mins, every hour or every two hours. That way, you know how much time you can allow yourself to explore the current location.
Check for station luggage storage
Most European stations have luggage storage. Making it extremely easy for you to explore a particular town or city without having to drag your luggage around!
Happy travels :)
Affiliate link:
If you purchase your Eurail tickets via the banner below, you will assist with providing a small funding for the blog and for that, we thank you!