Ok, it might be a little late for those not already in Europe to consider, but Eurovision is upon us in a few days and as Ukraine won last year's song contest, the event will be held in the country's capital – Kiev – this year.
If you are still thinking about going along, here's what might help you make a decision on whether to attend Eurovision in Kiev.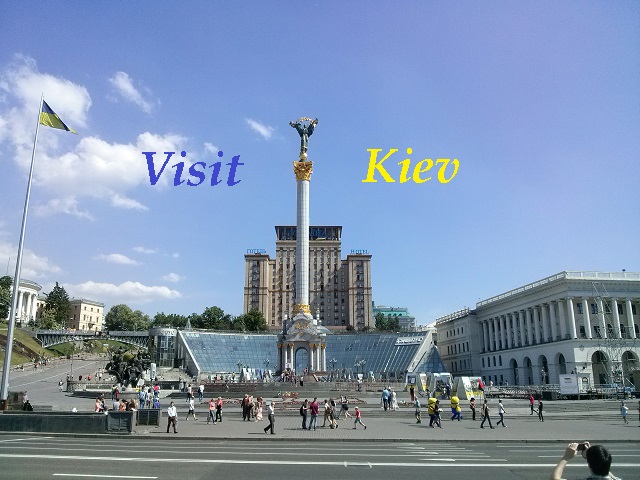 Is it Kiev or Kyiv?
We use Kiev a lot in the English language for the name of the city, however in the Ukrainian spelling it is actually Kyiv, so you may come across articles and content that refer Kiev as Kyiv.
Kiev, is in fact the Russian version of the name, which is adopted in English as the name of the city. In Ukraine, you'll see the city being referred to as Kyiv.
For the purpose of this post, I am going to use Kiev.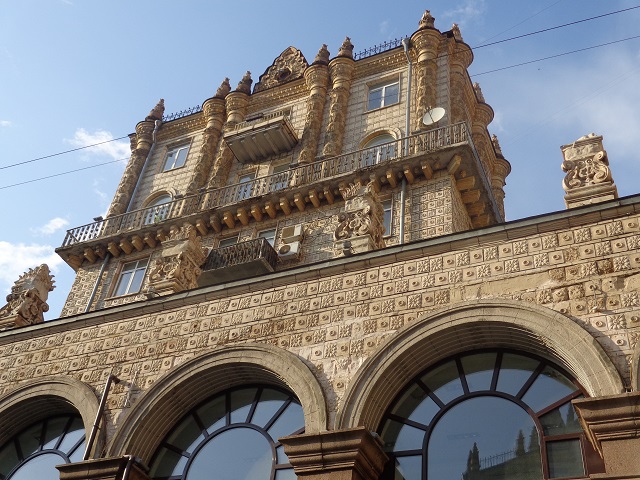 Is Kiev safe to travel to?
Kiev, I can assure you, is as safe as travelling to Hong Kong, Sydney, London, Paris, New York, Frankfurt, Rome…. and yes, I am aware of all the things that have been happening in the world, those that affected the lives of those who live in these wonderful cities, but that's just my point:
Many people are still travelling to these cities to see its sights and taste its cuisine.
So why not Kiev?
I've had the privilege to having been to Kiev numerous times for work, as well as on a weekend break with the husband and I can tell you I absolutely loved the city.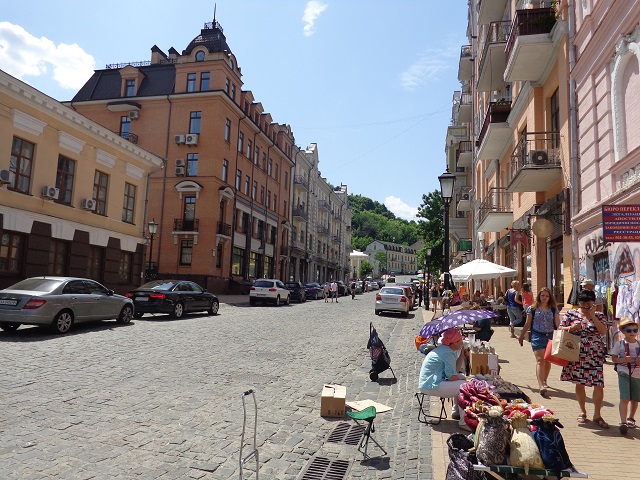 Kiev Eastern Europe off the beaten track – sort of
Kiev is one of the least discovered Eastern European cities for tourism. Besides a handful of other Europeans themselves going to Kiev for their holidays, very few tourists consider Kiev as a holiday destination when they come to Europe.
You know what that means? It means you could really enjoy this city without being crowded in by all the other visitors like you often do in places like London, Paris and Rome!
The best thing is – there are plenty of flights and trains that connect major European cities to Kiev, so it's an 'off then beaten track' destination without going off the beaten track. Get it?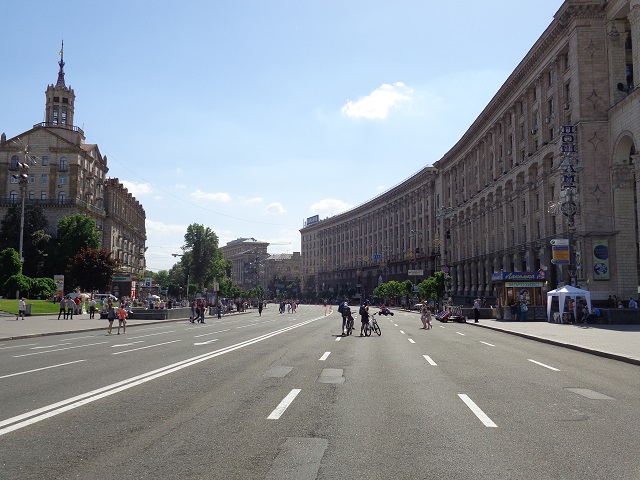 Kiev is a wonderful travel destination
I see Kiev as a mini-Moscow in terms of being a 'destination' (no political under-tone meant I promise). It has all the great architecture that comes from the old Soviet Union, a good network of underground Metro and above ground buses/trams to take you around, and wonderful parks to enjoy for a break.
Not to mention, excellent hotels to stay in as well.
I had found Ukrainians in general more friendly and optimistic, and things are cheaper in Kiev than they are in Moscow.
Kiev is also fantastic as a shopping destination! So on your Eurovision visit, you can also get some shopping done too :)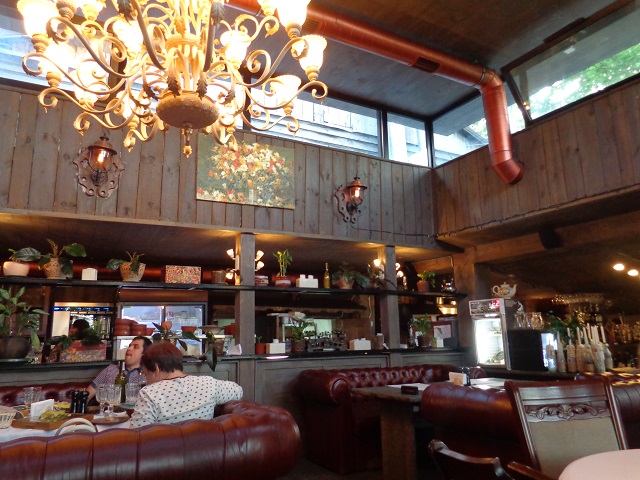 Kiev is full of surprises
There are a lot of things that will surprise you about Kiev – including the 5 things you (probably) didn't know about Kiev which I wrote a while back.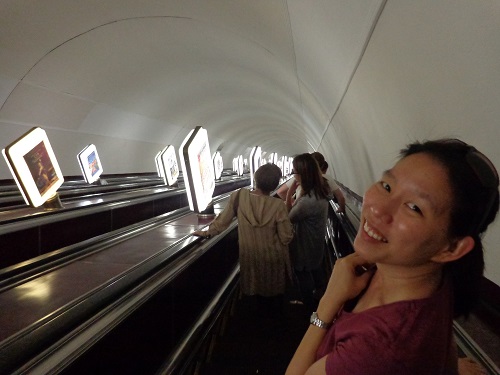 One of the surprises I found was the city's great culinary scene.
I was once ignorant of Kiev as well, and besides knowing that it is the capital of Ukraine and an Eastern European country, I thought it was just a city with grey concrete apartment blocks and not much to do at all.
And then I was proved wrong, just like any other lessons travel has taught me (one of which is to never assume!), Kiev turned out to be absolutely wonderful, and one of the things I loved about it was its culinary scene.
Eating out in Kiev is quite a delight, both on the palate and for the money in my wallet.
Of course, living costs are always in parallel to national income and I have been careful not to shout too loudly about how cheap things are but, essentially, if you were to dine in a fine dining restaurant for full three courses with a bottle of wine to share between two, you'd be looking to spend roughly £35 in total.
That's how much you'd be paying for just your main course in London!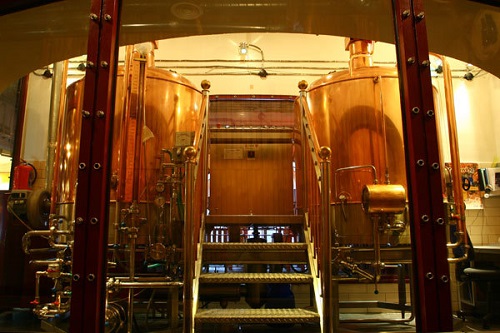 There is also a wonderful independent business culture. Chains are not yet a big thing, unlike the UK where it'd be hard to find somewhere fully independently owned. Micro-breweries are on the rise, and the beers are truly good.
There is also a vibrant nightlife, from bars to karaoke, where everyone believe themselves to be the next winning act of Eurovision contestants!
Other than partying it up at Eurovision, what else can I do in Kiev?
There are plenty of things to see and do in Kiev, and here are some of my favourites that you can easily fit in to your trip to Eurovision in Kiev.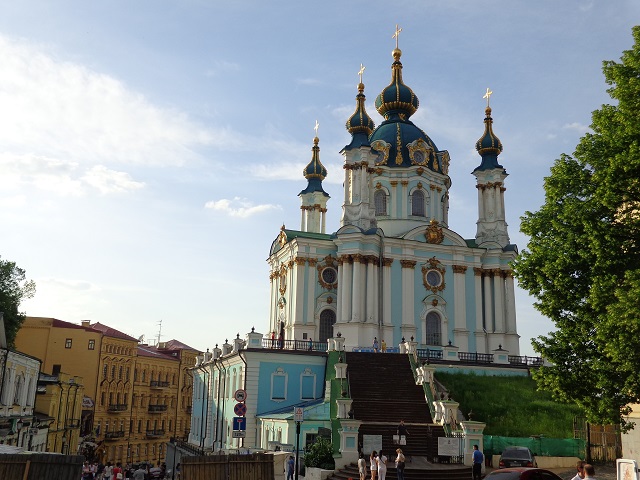 Walk around this ancient city
Kiev is a lot older than we think. The city's foundations is believed to date back to 5th-6th Centuries and there are reminiscences of old Kiev dotted around the city centre.
Go for a walk up (or down, depends on where you are staying) the Andriivskyi Descent. This steep but beautiful street is home to some of the historical buildings as well as a weekend market selling Ukrainian crafts and gifts.
At the top of the hill are two of my favourite attractions in Kiev: the green onion domes of St Andrews Church, and Peizazhna Alley – a fantastic, little-known children's play park with cute animal characters as benches, slides and fountains!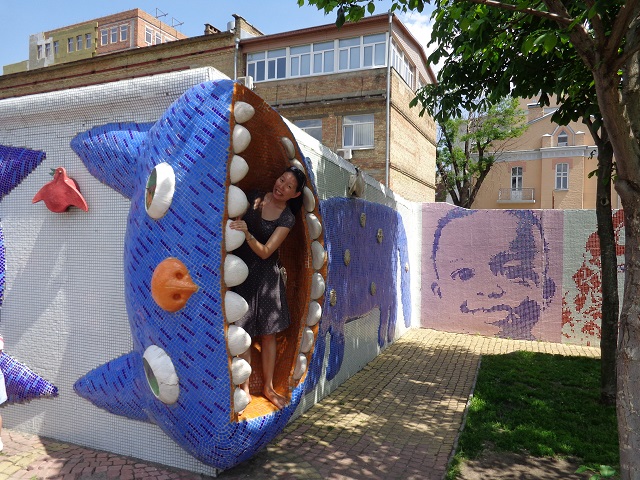 From there, you could continue the path towards the main city centre to Mykhailivska Square, if you haven't already come from this direction already. Here, you have access to some forest walking paths down to the river, where you can cross the Park Pedestrian Bridge to access the beaches of Dnipro river, or continue the path to visit the various Monuments in this forest park area along the river.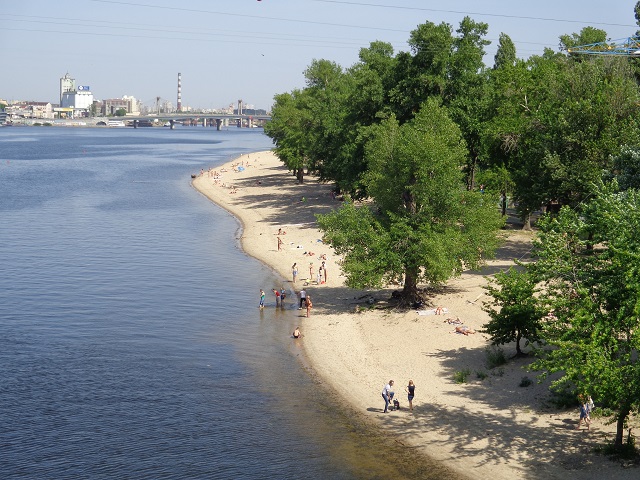 If you choose to head towards the city centre, you'll end up near Maidan Nezalezhnosti, the Independence Square. This is a wonderful, lively place to hang, with a lot of cafes and restaurants about and the main boulevard – Khreschatyk vul. – which is pleasantly traffic free every Sunday in the warmer months!
Visit the historical sights of Kiev
This city is more than 1500 years old (it celebrated the 1500th anniversary in 1982) so there are plenty of historical sights to visit in Kiev. If you are staying a little longer than a weekend, include some of these in your itinerary.
Right in the city centre a couple of blocks from Maidan Nezalezhnosti you will find the Golden Gate. This is in fact a replica of the actual thing as the original ruins are still under reconstruction.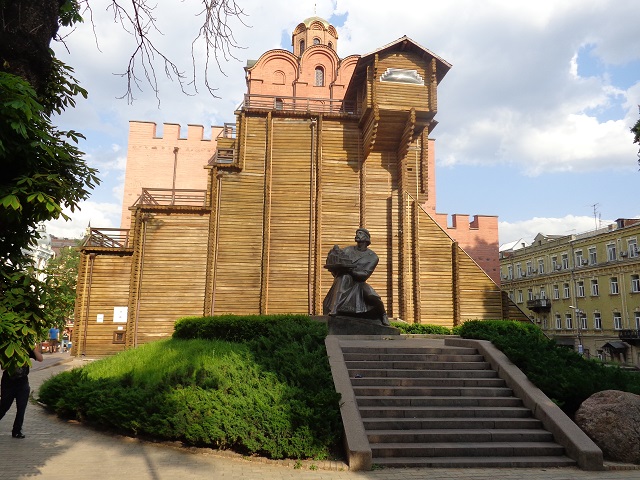 The gate is from 1037 during the era of Yaroslav the Wise. This was the main gate into this town and has a museum attached for you to learn all about the man and the old city.
Further afield are some interesting 'open museums', including the historic Orthodox Church compound Kyiv-Pechersk Dormition Lavra (the Cave Monastery) just a little south of the city, and the Museum of Folk Architecture and Life of Ukraine. Both give you insides into the history of religious and folk life of Kiev.
Of course, you can simply spend a day shopping and enjoying the restaurants and cafes!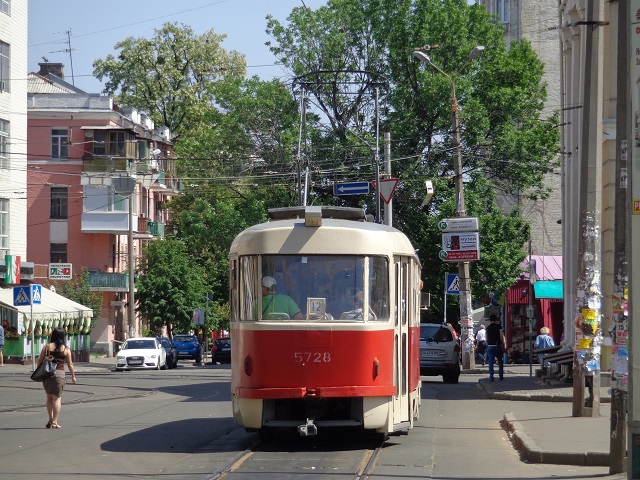 So, have I convinced you to join Eurovision in Kiev?
If so, here's how you get to Kiev and important travel information. Of course, all of the information in this post doesn't just apply for Eurovision in Kiev. You can visit anytime really!
I even visited in winter for work – there's a different atmosphere and all the attractions become so charming after being dusted with snow!
Flights in and out of Kiev
There are two passenger airports in Kiev. Kyiv International Airport (Zhuliany) and Boryspil International Airport.
For most international flights, you are likely to be entering and leaving from Boryspil but budget, inter-Europe flights are also accessed through Zhuliany.
I have personally flown from London to Kiev with British Airways and Ukraine International Airlines. Both are fine! (You can be cynical all you like but I have been on UIA twice and both times were good).
Getting into Kiev from the airport
Most people will choose to take a taxi. To be fair, the lack of direct public transportation means taxis are the best way to go – however do arrange it through your hotel before hand so that they can give you the correct standard fare and not be ripped off at the airport by taxi hawkers.
Alternatively, there is a bus that can take you to the terminal of one of the Metro lines, then you can take the Metro in. Sky Bus from Boryspil will take you to Pivdenny train station via Kharkivska metro station. Get off at Kharkivska and get the Metro into the city.
The airport Zhuliany is access by minibus or trolleybus from the Universytet metro station.
You may or may not need a visa
EU nationals, including the UK (for now) do not need a visa to visit Ukraine, however Australians do. For other nationals please check with the local Ukrainian embassy/consulate on visa requirements and how to apply.
Getting around Kiev
The Metro system is excellent and is cheap. Buy your single trip tokens at the ticket counters and you simply put the token in at the gate for your ride. It is charged by trip than by distance so you will need one token, for one trip.
Taxis are cheap(ish) and metered, however it can be difficult to tell the taxi driver where you want to go due to language constraints. If you are lucky enough to speak Russian, you could easily get by otherwise, travel with the Metro all the way!
Or walk. Walking is a great way to discover a city!
Currency and money
Legal currency in Ukraine is the Ukrainian hryvnia (UAH).
I have found if you are carrying Euros, British Pound, US Dollars or Canadian Dollars you will be able to exchange them easily at banks or a bureau de change.
Weirdly, many places won't change Australian Dollars! I found a place that even accept the New Zealand Dollar over our own roo-$. Ha!
Most places will accept Visa and Mastercards, but ditch anything else (American Express, Diners Club etc). Cash is still mostly used by smaller stores and street carts (for coffee and bread).
Try to carry small denominations. A lot of smaller merchants, especially at markets will not be able to give you change for large notes.
For further info: Kyiv Tourism