Before my trip to Ireland, I also paid a visit to Dubrovnik and surrounds in Croatia. However due to the tight timing of my trips (with only one week between Croatia and Ireland) with a deadline for the story, I couldn't tell you about this trip until now.
Up to this year, I've never visited Croatia. The country is an image of beaches crowded with sunbathers, of cocktail parties and all inclusive resorts. I just wasn't interested.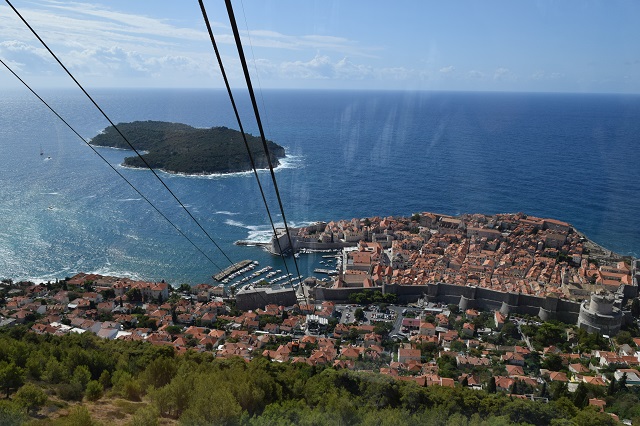 My love of the hills and mountains
I know I am from Sydney, a city made famous by Home and Away, convincing the world the city is all about beaches and people who can afford to live near them without a six figure income.
For most of us, who grew up in western Sydney, this wasn't the luxury we could afford. So naturally, I turned inland for my adventures and have been a hills / mountains person for as long as I know.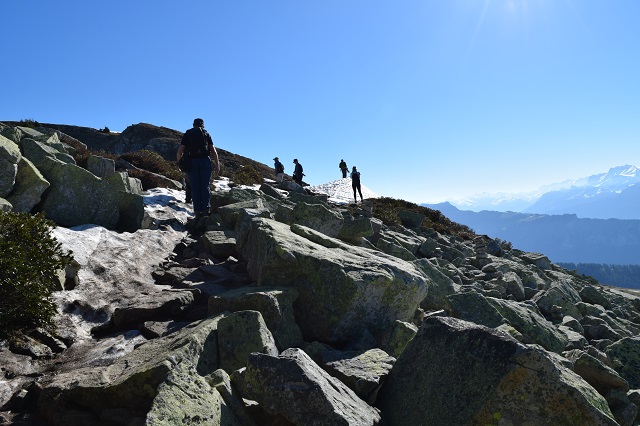 Naturally, now that I've grown up and into a fully functioning adult (I think) you are more likely to find me lost in the mountains and the jungles on my holidays than lying sunbathing on the beach.
And Europe is a big playground for hikers like me. From the edges of the Swiss and Austrian Alps, fields of lush green hills and rugged coastlines of the British Isles, to gentle walks through farm lands and meadows.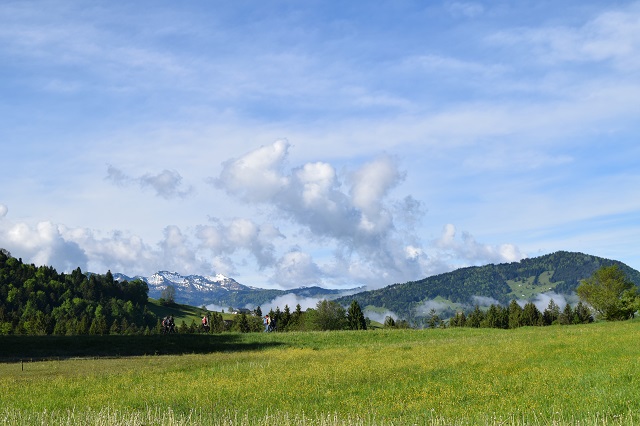 In the same networking event I had met the representative of Wilderness Ireland (who put me on the soul touching cycling trip around Sligo I just wrote about), I also met the staff from On Foot Holidays.
As a holiday company that specialises in walking and hiking trips around Europe, they didn't need to work all that hard to sell it to me, and before I knew it, I was on commission writing about Dubrovnik for a paper in Australia and found myself hiking the lesser known trails of the Elaphiti Islands near Dubrovnik.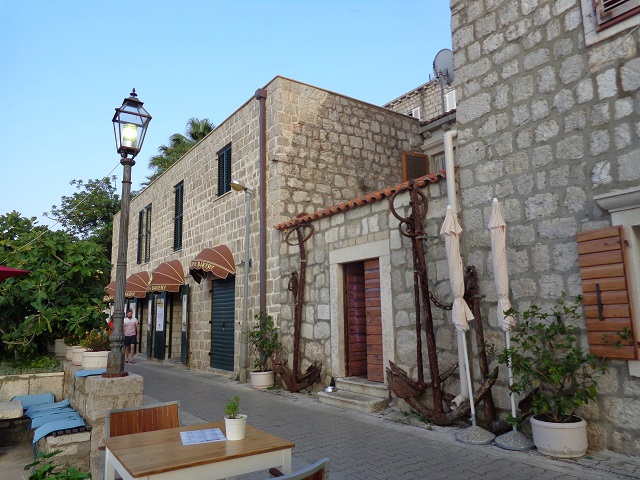 This is where Croatia is not crowded
Much of the news about tourism in Croatia is that the country is full. They are experiencing such popularity that the resorts and ancient cities can no longer contain any more tourists.
However, that's because most people concentrate their travels in one particular spot – crowding the beaches around their resorts, congesting the city walls that appeared in Game of Thrones for example.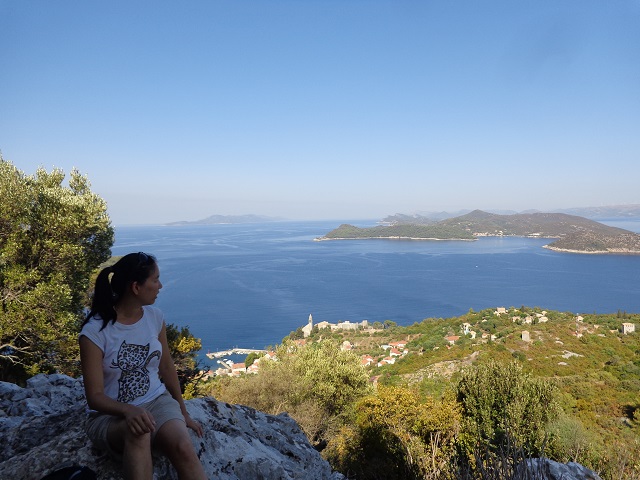 While the Elaphites haven't escaped the desire from day trippers coming from Dubrovnik, most just come to sit on its beaches. Between the first ferry arriving and the last ferry out, the small villages are cluttered with tourists on their paid by day sun beds, without as much as even trying to explore other parts of the island.
Their loss had been our gain, for while staying on the islands (2 nights in Lopud, and 2 nights in Sipan), we spent our entire days hiking the hills exploring the history and nature, and by the time we return later in the afternoon, when the last ferry leaves at 5pm, we had the beaches to ourselves.
During the long European summer days, this was bliss.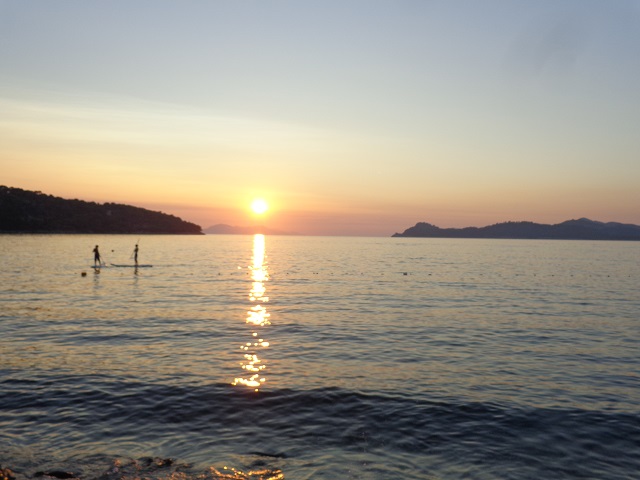 An alternative to your average 'island hopping'
Apparently, island hopping around Croatia is now an Aussie rite-of-passage.
When did that happen? What happened to just taking the year off to backpack around Europe and work in bars and hostels?
One of the things that drew Australians here are the crystal clear waters where you can jump in straight from the ships.
To be honest, you can do that up at the Great Barrier Reef too, why come here and do it?
But, each to their own. However if you are looking for something different, may I suggest staying on the islands and hike?
Hiking is a great way to discover the secrets of a place. It brings your pace down, where you come face to face with nature, with grass and gravel crunching under your feet, to experience their power to recover when you have to hack away the overgrowth to get through the trail.
Without the barrier of a car window, the experience can make you feel small, insignificant, at the same time, privileged that you are part of it all.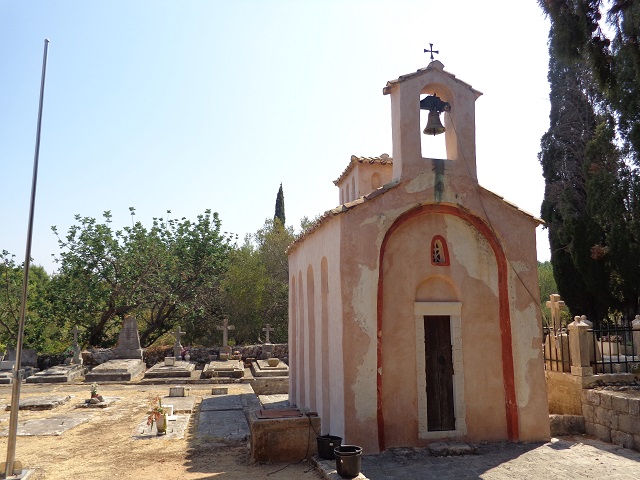 Exploring the history of Lopud
The Elaphiti Islands were once a very wealthy island, and Lopud was a holiday heaven for the aristocrats from Dubrovnik and a centre for religious affairs.
A fort overlooks the harbour where ferries dock. Very few visitors come up this way so we found ourselves alone until a curious local resident stopped us, pleased to see visitors actually taking the time to get away from the beaches.
Along the trails, we came across ruins of Croatian churches dating back to 15th and 16th Centuries, we got to appreciate the island from various vantage points, looking down to white frothy waves crash on the sharp limestone edges, and came across an old WWII bunker and gun point, a piece of history we did not know (and you will not find this being advertised!)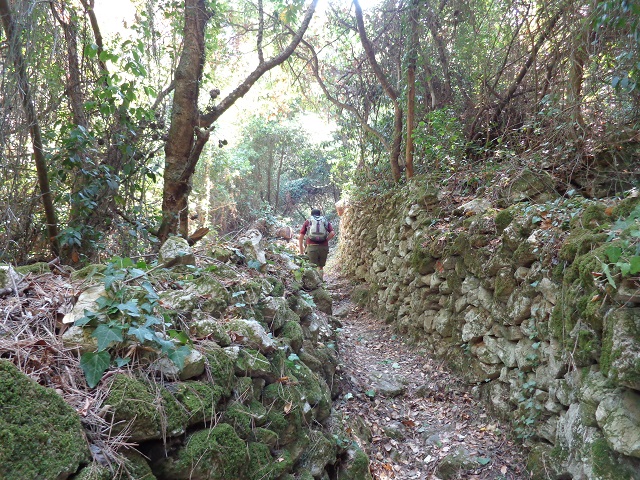 (A bit of research showed that Croatia had sided with the Italians, who had sided with Nazi Germany during the war)
Learning about native olives and grapes from local businesses on Sipan
Across the water from Lopud is Sipan, a horn shaped island carpeted in vineyards and olive trees. I had a chance to visit one small family business here – the Daničić family – whose own family label of wine and olive oil is the only registered label on the islands.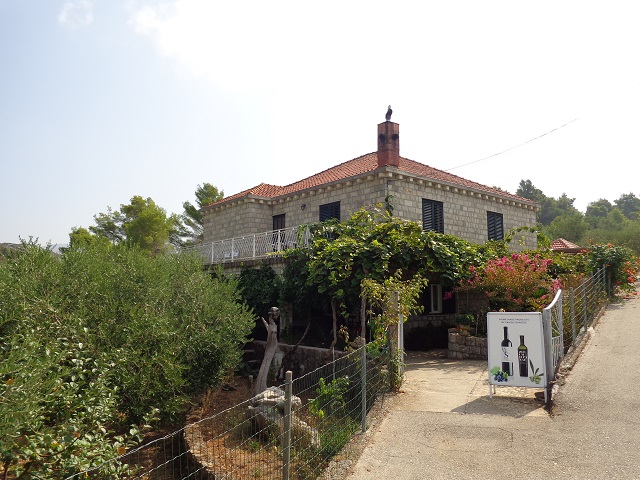 "You can always buy wine in bottles – this island is known for making wine," said Alexandra, the daughter-in-law of Sime Daničić who started this family business. "But, they are all in plastic bottles. We are the only registered label, and we are very proud of that."
The Daničićs make wine from a grape native to the isle, as well as olive oil from native olives. They only produce a small amount each year, as everything is still done by hand, and rely on supplying to local restaurants for income. Very rarely do they get walk in tourists.
"They don't know about us," Alexandra said. "Most of them stay at the beach and have coffee in one of the cafes. No one ever comes this way."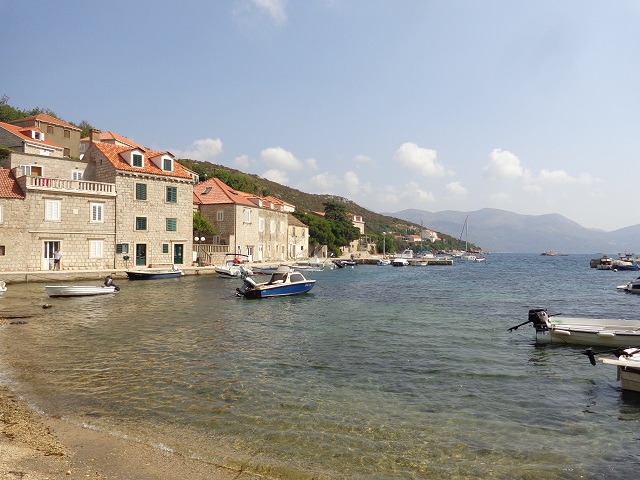 The wine is excellent. The native grape variety gives a very earthy aroma while another label – the Merlot – sweet on the palate. The Merlot has been named Sime, after the father who had first introduced Merlot as a grape to cultivate on this island.
If you are coming to Sipan, I implore you to visit the Daničić family. You won't have to go far – just up an alley way from the broad walk off the village square leading from the docks to Hotel Bozica.