2017 is supposed to be the International Year of Sustainable Tourism for Development, yet, tourism hasn't been all that sustainable at all.
We saw this first hand on our recent trip to Dubrovnik, on a walking holiday with On Foot Holidays where we stayed 2 nights with our apartment window looking out to this wonderfully pictorial city after having hiked three of the nearby Elaphiti Islands.
Dubrovnik is full. Chokers. Madness.
90% of the visitors to the city are from the massive cruise ships you see docked at the Port of Dubrovnik, their structure powering over the layered landscape of the hills beyond.
The city is suffering from the same symptoms as Venice, it's streets choked with stampeding day trippers, yet its economy suffers from them not spending much.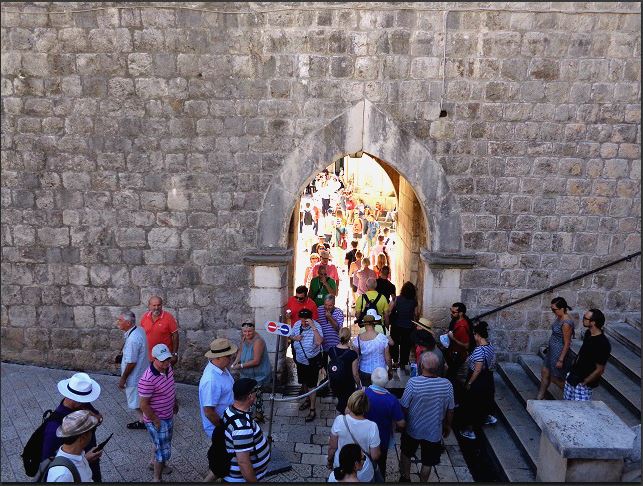 I understand the desire. Dubrovnik is hot property.
It is a very beautiful city, and having appeared in Game of Thrones and will also this year appear again in the new Star Wars movie, people naturally wants to come here and re-enact their favourite scenes, to take selfies with this medieval backdrop.
But it isn't set up for mega-cruises. Remember, we are dealing with a walled city, an extremely confined space that couldn't possibly be extended.
This has become such a problem that the City of Dubrovnik has just put in place a new rule that from next year, they'll only allow two ships rather than five ships to visit per day, to drastically reduce the number of day visitors that create such an immediate blockage to this ancient walled city and driving locals away.
It's not like they don't want tourists here. Tourism create jobs and better the economy, but the city wishes that you could come and stay a bit, rather than just come on these mega vessels that come and go, leaving only rubbish for the locals to pick up afterwards.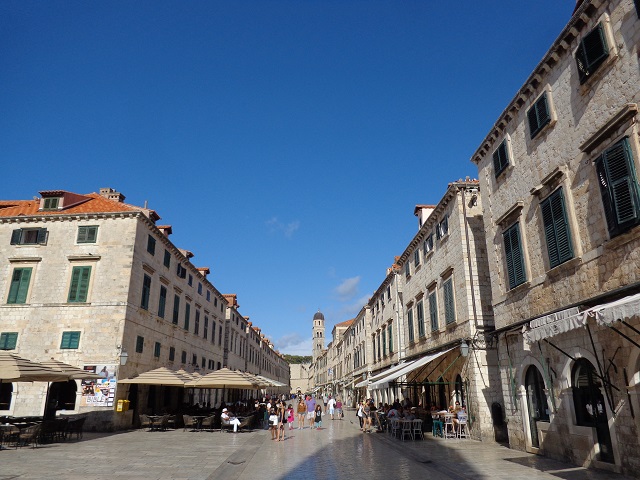 And Dubrovnik isn't alone
It isn't just Dubrovnik these day trippers are trampling. The Elaphiti Islands are also on the day trip list, and most disembark from the ferries and head straight to the island's beaches.
"I would say, 99% of the people who come here are day tourists from Dubrovnik," said Ivana from the tourist office on the island of Lopud. "They don't really spend much money here, so in a way, they are not really helping our economy."
We stayed in Hotel Glavovic, a family run establishment that has been here for 90 years. During the communist time, the hotel management was taken over by the government and it wasn't until after the Croatian war that the people could buy them back.
Rooms are basic, and reviews of the hotel at times tragic, but without the income from having more guests, there's no money to renovate.
Vlasta, the current owner, a sweet old lady who nolstagically pointed to photos of her father with the hotel, and tries so hard to please her guests, is carefully optimistic, but says the lack of people choosing to stay on the islands is hurting businesses.
"I wish more people stayed here," she said. "Most people like to stay somewhere modern, like La Fodia."
She is referring to the large scale resort now run by a larger corporation on the same island, where most guests sleep, eat and play within the resort grounds without much wandering around other parts of the island.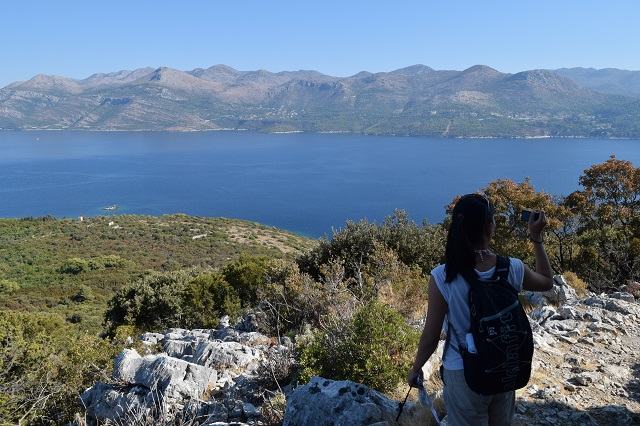 I encourage you to stay a while at a destination
I don't like to advocate cruise travel. Yes, I have travelled by sea cruise before, and yes, I will occasionally have to pick up an assignment that involve cruising (rents need to be paid after all) but, by choice, I would never choose to travel on those mega cruises that dump a sudden influx of visitors on a city so fragile.
I know there are times when cruising is the only option. It is the only method my disabled mother can travel comfortably, and for the elderly, it is easier on the bones.
But if you are young, able bodied and have a bit of strength to carry your luggage from home to airport – why give these destinations the additional pressure from an already crowded world?
So I am asking you, if you are able, to come and visit, appreciate the city's beauties but don't come on a cruise (or one of those island hopping boats) – come stay a while, enjoy a slower pace of travel on foot or even better, do a longer journey on a bike! I promise you, you'll have a much fulfilling trip than just a bunch of silly selfies.