I have been questioned, time after time, trip after trip, how I pack so lightly.
Do I have special lightweight clothing?
Do I have secret compartments in my backpack?
Is there a magical space at the bottom where things just disappear into without adding on dimensions and weight? (Like the Tardis, people think my backpack is bigger on the inside! I wish….)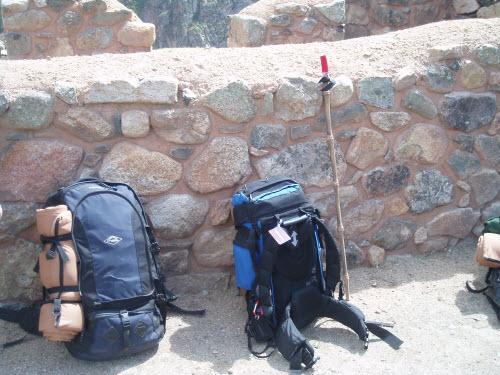 Firstly… a backpack or a suitcase?
Backpack. Backpack all the way.
I've noticed on my last trip to Ireland when I stayed in a hostel in Dublin for one night, that the idea of backpacker is slowly phasing out. During the time I was there, in my 10 bed dorm, I was the only one with a backpack!
A backpackers with no backpacks in sight. Times have changed!
There will be times I do need a suitcase (so I do own one) – when I am on business trips and need to wear a suit.
Otherwise, backpacks give me more movement flexibility and the ability to use both of my hands while walking. If you have a good one with back support and waist strap, you could walk for hours with 10kgs on your back and not have to deal with up and down stairs, especially in Europe.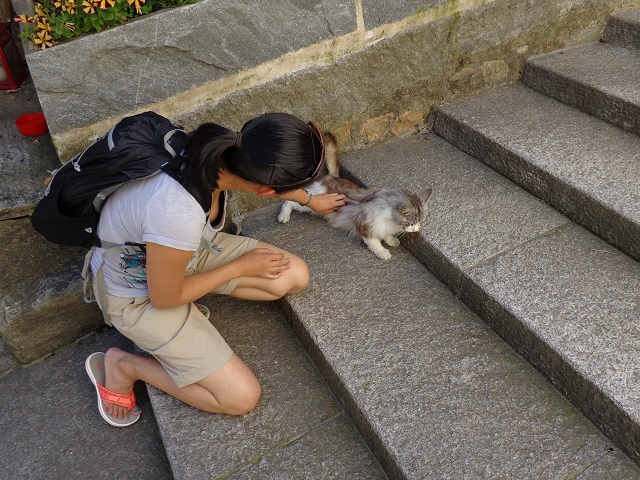 How lightly do I pack?
Well you see, there are no secrets here. In truth, I simply just don't care what you think of that same t-shirt I have been wearing over and over again.
My backpack average around 15kgs for check in luggage, this accounts into the fact that the backpack itself is already around 5kgs in weight. I will always have a smaller backpack for cabin luggage, which will have my laptop, book and camera.
Obviously, the lengths and types of trips will vary the things I need to bring.
I will always appear neat – that's a given, but it doesn't mean I have to wear anything fancy or colour-matching.
If I were going on a business trip as a business analyst, I might need a bit more, because suits always weigh more than t-shirts and I will need more than one change of shirt to make a good impression.
On the other hand, if I were just travelling (for leisure, or for one of my media trips) I am pretty relaxed about my attire and am happy with wearing the same stuff over and over again.
Generally speaking, the 10kgs of luggage will last me up to two weeks.
My packing record was when I went to Brisbane (from Sydney) for a weekend. Due to being hung over from a party the night before the flight, I rocked up in Brisbane with only four things in my little backpack: a beach towel, thongs (flip-flops), a toothbrush and a condom.
Don't ask.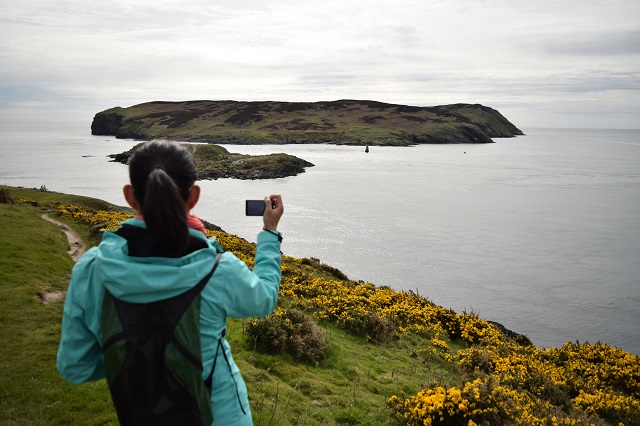 My rules for packing
Again, different types of trips will require different things but in general (with the 7th point the most important):
Count the number of days of your travel then minus two – this is how many tops I would bring
Two 'bottoms' for trips within a week – always one pair of jeans, combined with a choice of: hiking pants / skirt / shorts etc
Three 'bottoms' for trips the goes beyond a week
Travel toiletries basic: toothbrush, tooth paste, shampoo, conditioner, paw paw cream (or Vaseline type gel cream), band aid.
Combination of two sets of foot covering from flip-flop/sandal, hiking boots, leisure pull-ons or joggers
Bring an E-book – only because paper books are heavier to travel with, personally I much prefer a conventional book
If you have to think about whether you need a particular thing, then you don't need it – if you are not packing by instinct, then you are overthinking it.
Of course, that's my own guideline. Sometimes I do bring one thing or two more if I allow myself the luxury.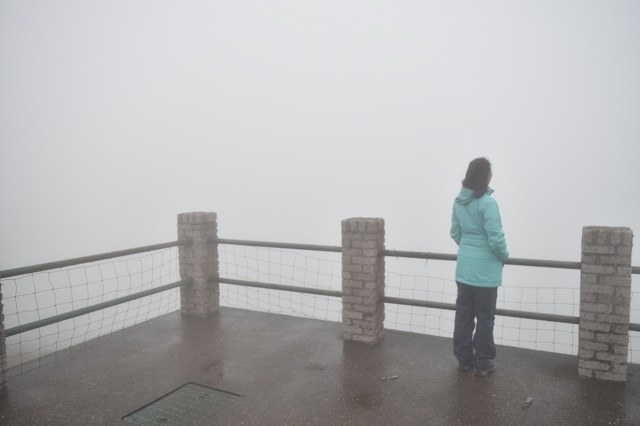 But, but… what about the days you might need to dress up nice?
Well, to be honest I don't usually go on a trip thinking there might be a day I need to dress up nice (I don't go on those kind of trips, business trips are different though).
However, I was asked this question on a recent trip to Sligo, where we did have dinner in a nice restaurant one night.
Most of the time, you could get away with a clean pair of jeans and a nice top (especially boys), and jeans can stay clean for quite long unless you happen to fall in mud. Hiking boots are great because once your jeans are over them, they look like any other pair of dark coloured shoes. No one will notice!
As for ladies shoes – a nice little flat leisure pull on will do for most occasions. As long as there are no black tie events (I can't help you there if you do) these will be sufficient to make you look decent. :)
The mentality of packing light
You do obviously need to have certain mentality to pack light.
You will need to be ok with wearing the same thing over and over again – that means not giving a care about what other people think of you!
It is also ok to smell a little – that's what showers and deodorants are for. If in doubt, wrap a piece of dry soap in your clothes overnight to remove any weird body odour that lingers.
Or simply air your clothes out if you have access to the outdoors.
My theory is, travellers all understand the need to pack light, and really, you don't need to try to impress anyone on your trips (unless, that was your intention to go on a trip) so who cares if your companions have seen you wear the same t-shirt just a day ago?
They are more likely to be looking at the view rather than you! :)
Do you have a secret to packing light? Share it with us!