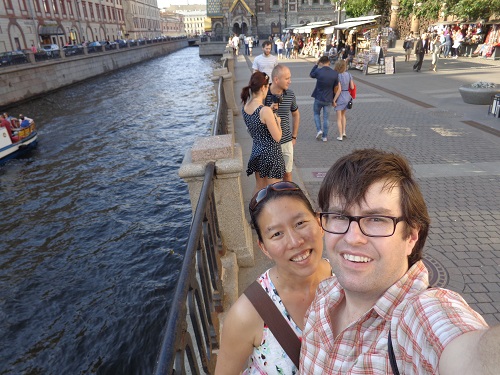 HELLO!
We are Amy and Will, and it's nice to meet you :-)
This blog was initially set up by Amy, who has been blogging since 2003 under various different blog names and sites. We had met in Peru, where we both spent four months on a volunteering program. Since then we have made travel our priority in life, including the all important wedding, which was held in the beautiful Vanuatu.
We are now based in London.
You could say travel has always been in our blood!
This blog has taken on various many forms of narrative and style in the past few years. Since 2016, Will has joined forces with me on this blog and my writing work as a photographer.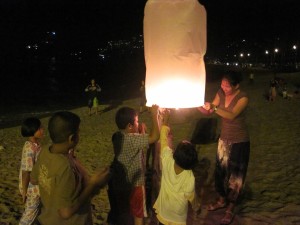 Today, Footprints & Memories is a blog that combines travel destinations and advice from two seasoned travellers, whose passion for the world's cultures and traditions have evolved to a desire to share their experiences with the world, to spread the word about travel and to encourage everyone to explore, to understand and to love this complex world of ours.
We are great advocates for responsible, cultural, educational and non evasive travel, and aim to share with you travel experiences that incorporate all of these things.
On top of that, we also want to show you just how easy it is to travel independently, without group tours and packaged holidays!
This blog isn't just about the destinations we visit. It is about the people and their lives, about the experiences and life changing lessons along the way.
I am also using this blog as a platform to share my travelling and writing journey with you, in the hope that I will inspire some of you to travel and write as well.
About Amy
I (Amy) am a freelance writer from Sydney, Australia. I was born in Taiwan, grew up in Australia and now live in London. I have also lived in Germany, spent a year travelling around Europe extensively and have not stopped since!
I write about travel, society, lifestyle, and the occasional career advice.
My writing has appeared in The Big Issue (Australia), Sydney Morning Herald, Travel Talk, International Living Australia, International Traveller, various inflight magazines and Expedia Singapore and Malaysia travel blog sites. I have also worked on advertorial content with leading content agencies.
Besides my career, I am an ice cream addict, Doctor Who fan and a cat lover. Yes, you'll notice all three appear regularly in my posts and I am not the least ashamed!
I started blogging in 2003 the hard way by coding it all in HTML (yes, I am *that* nerd) when I lived in Germany for a year.
The blog began as a way for me to get in touch with family and friends without having to write individual emails. My trip to Germany was a turning point in my life; it was the trip that made me see who I really am and what I can achieve; at the same time, developed the travel bug that would stay with me until this day.
About Will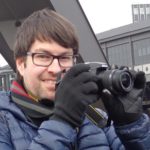 Will is an International Relations and Securities graduate.
He has written journals on international political news and issues, and keep a blog at Will's Piece of Mind.
Today, he is a travel photographer whose works are available for sale on Alamy – photographs by William McPherson.
Will is also from Sydney, and has been my travel companion of choice since we met (we did meet while travelling after all!).
He also loves football (soccer) and is a fan of Manchester United.
---
Yes, you guessed it right. Travel is our passion. We travel to see new sights, experience new things, meet new friends and get out of our comfort zone.
We are firm believers that travel is the best education and is the best method of eliminating all the '-isms' in the world.
 Welcome to Footprints and Memories. Welcome to our blog.

Are you after content or advertising opportunities? Do you need a content writer? Contact me to see how we can work together!