I have been published both in Australian and international publications. My works mainly focus on travel, lifestyle and social issues, with the occasional branch into corporate writing.
View my writing portfolio below.
Not all my works are available online. Contact me if you require a preview of one of the non-linked articles below.
> FEATURES <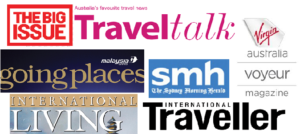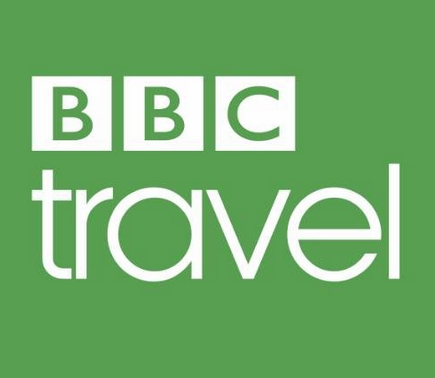 Why people think Germans aren't funny – BBC Travel, 04 August 2017
Travel destinations for crazy cat lovers – Escape, News Corp, 23 July 2017 (print) / 26 July 2017 (online)
Zurich West: not your usual bankers' quarter – Vacations & Travel Mag, 16 June 2017
Prague, away from the crowds – RACQ Members Magazine, June/July 2017 issue
Majesty in Moscow (Hotel National Review) – International Traveller Magazine, 3 May 2017 + online
London by Foot – Malaysia Airlines GOING PLACES magazine, 3 March 2017
Going for broke – Sydney Morning Herald, 18 February 2017
Moscow travel feature – Virgin Australia VOYEUR magazine, 1 February 2017, page 90
Preparing for career paths that may not yet exist – Sydney Morning Herald, 15 Oct 2016
What Brexit taught me about being a team player – SBS Comments & Analysis, 23 June 2016
3 reasons why you are never too old to succeed – AWE Connect, 06 May 2016
Ordinary People – The Big Issue, issue no. 509 page 11, 08 April 2016
The Pleasures of Getting Lost in Montmartre – International Living Australia, 24 April 2016
More women needed at the top in international security – Sydney Morning Herald, 31 Oct 2015
5 of the best hotels in Kiev – A Luxury Travel Blog, 21 July 2015
10 reasons why travellers make terrible friends – Huffington Post Blog, 13 February 2015
Back From The Brink – Travel Talk magazine, Issue TT593 page 46-48, March 2014
Demand for multiple skills – My Career Sydney Morning Herald, 1-2 February 2014
All At Sea – The Big Issue, issue no. 449 page 21, 09 January 2014
The Hitch – The Big Issue, issue no. 451, 07 February 2014
---
> REGULAR/STAFF CONTRIBUTIONS <
I have previously written for In The Know Traveler, Worldette and Expedia online blogs.
Click on a logo below to view a list of articles written for the website.
Testimonial for my work:

Amy is one of the most dedicated and professional writers I have had the pleasure of working with. She turns around copy at speed, always on deadline, and flawlessly tailors her writing to suit the publication or style of article commissioned. I've worked with Amy for close to four years and I hope to continue doing so for many years to come. Not only does she stay in regular contact with new leads or original story ideas but is a wonderful all round person – and, I am glad to now say, she has become a brilliant friend too.

~Marie Teather, Worldette Founder / Custom Content Editor BBC Worldwide (APAC)

---
> CUSTOM CONTENT <
I work with content agencies and produce custom content for travel and lifestyle brands. These are what you would called 'promotional features' or 'advertorials'.
Secrets in Puebla City – created for Rosewood Hotels Group with BBC Storyworks
Phuket Radiance – created for Rosewood Hotels Group with BBC Storyworks
Phnom Penh Revival – created for Rosewood Hotels Group with BBC Storyworks
---
Testimonial for my work:

We brought in Amy to manage content on our business' blog. Admittedly, our content can at times be considered a dry subject but Amy has consistently found the stories behind the news that is of interest to our clients and readers. SEO leads to the site are up and undoubtedly have brought in new contacts thanks to Amy's work alone. Highly recommended.

~James Incles, Managing Director, ESG Search
---
Like my style? I am available for freelance commissions in travel, lifestyle and profiles. Contact me.